433 Woodmere Ave Neptune
The Ten Hoeve Realty Group (THRG) had the pleasure of working with first time homebuyers Matt and Megan. It didn't take long for them to find this property. In fact, it was off the market when we had found this home. They were very organized and focused from the start, which made it pleasurable in finding and confirming this house was the right fit. Not only focused, they had a great sense of humor throughout our time together. While their work has become more remote, finding the house that could fit that need was important. Let's not forget about the "placement of the Christmas Tree," Megan quotes. Speaking of quotes, they are currently settling down and getting estimates of redoing the kitchen, steaming carpets and painting walls. Our team looks forward to the new style once completed in the next few months.
This home was a very sentimental to the sellers. It had been inherited for years down the line. Leaving wasn't easy. However, what was easy is the fact that Matt was also the first and last name of the seller's son in law. In a sense, it psychologically felt as if the sellers were passing it down to her family. The coincidence was more than a sign of perfection. Former owners happily followed the path of their family down south and left a cared for home for our clients. It was set up for everyone to have a happy beginning. Currently, our clients are on cloud nine with their first house under their belt and their wedding approaching. We are more than happy to have been a part of that experience.
We wanted to take the time to thank all vendors that made this all happen. First of all, our attorney Meghan Chrisner-Keefe at Russell Macnow Attorney at Law, LLC, was so prompt with communicating throughout this transaction. Always preparing a step ahead with her e-mails and phone calls. We appreciate her hard work throughout and having a problem solving mindset during times of concern. She always had multiple options for a resolution and set expectations with present and future actions. This goes a long way for our team.
Although not directly connected with our clients, the sellers' attorney, Daniella Dalia at Dalia Law in Eatontown was delightful to be around. She has a lot of experience through Law and also dabbled in pharmaceutical law. Only knew that from Megan and Daniella having sincere mutual conversations with work they both have experience in. Overall, outstanding! Glad to have had the pleasure in working with her.
Commonwealth Title was our closing agent. We were thankful to have Andrew who represented Derek Bradley assist all parties in comprehending their documents.
Thank you Frank Delle Donne from Regal Home Inspections, LLC. Helped these first time homebuyers understand a little more about the house while answering their questions in detail. Frank offers integrity and knowledge when is comes to his inspections, his natural teaching ability is comforting to all.
In terms of banking, borrowing the money was smooth with the help of Evan Beach at Equity Prime Mortgage. Always a good sign when our buyers make a side note at the closing table by commending a specific vendor. That vendor was Evan. He went a long way to explain everything that would be occurring at the closing table with Matt and Megan. Our clients were so confident with the information Evan provided, Megan mentioned it was okay to skip to the next subject at closing. Clarity is power. Working with a team that gives us the leverage to make happiness transpire is powerful. We strongly suggest contacting these lenders if you are in need of an authentic professional. Thank you to everyone that make this possible, we can't thank you all enough.
Sincerely,
Victoria Harwood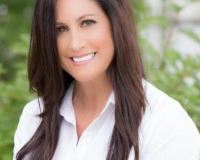 Author:
Mary Cherchio
Phone:
201-519-1303
Dated:
August 3rd 2017
Views:
249
About Mary: ...