First Time Home Buyers In Asbury Park
First of all, Thank you Sergeant Diaz for your services. You have certainly made a huge impact on our country and have seen and served during primary catastrophe phases. We all thank you beyond words.
Asbury Park embraces the salty scents of the Atlantic Ocean and is known for its lively entertainment. Asbury Park intertwines the beach life and city life into it's own unique and artistic vibe. From "Ghost Town" to "Hip", travelers from all over are now magnetically drawn to Asbury Park. Sergeant Diaz and Kacey were already anticipating this motion of the town. They had already been living in the area along with Kacey's family prior to their first time home purchase. The bike rides and jogs to the beach were something they could not give up.
I met Kacey's father at my first open house in Real Estate. I stayed in touch for a year by always forwarding him new homes in Asbury Park knowing that this family would one day invest in the area. Within no time I was honored to assist his daughter and son-in-law to find their perfect home. This meant the world to me. Resulting in a beautiful historic brick front home, spacious garage, extra square footage and lots of potential. This was our second chance opportunity since the first buyers lost out on this charming property. Now, they have the freedom to beautify this home and have already started this week by getting out their paintbrushes. It's been more than a pleasure working with this amazing family and I look forward to more. In fact, I will still be involved in the family due to Kacey's older sister and husband currently looking for their next project in Asbury Park.
In addition, our team would like to take a moment to thank all of the parties involved. First off, thank you Kevin Asadi, Zager Fuchs, PC located at 268 Broad Street Red Bank, NJ 07701 for helping Kacey and Diaz feel comfortable and confident with your legal advice and your warm sense of humor. It's always a pleasure knowing that you and your firm can tackle all unforeseen obstacles. Cooperation of the sellers attorney Keith Arcomano Esq. in West Long Branch was much appreciated. His promptness with his review letters and communications to Kevin was fantastic. Thank you both for your outstanding hard work.
We appreciate the title work done from All Ahead Title. The closer named Derek Kelly did a great job in double checking that all the paperwork was signed. He also went out of his way to come back the the closing table for a second time when the sellers and their attorney weren't able to make it until later in the day. Thank you for being flexible that day Derek.
It's difficult to praise all involved within the mortgage process. There are many steps and people that help approve a loan. Personally, with this VA loan, I dealt with two important people. Our clients used USAA and the first person to start our file was Hazel Clement, a "loan officer." The second was Doreen Ericson whom was "the processor." Doreen always made sure to e-mail reminders of what was needed. She highlighted and typed in bold to make it easier for important actions to follow. The first thing to come from her mouth when talking with her was always a giggle. She was so cheerful and pleasant, which was exactly what we needed while dealing with a very detailed and particular loan. She always made sure to call for updates and kept us all informed. I can't thank her enough for all her efforts and her clarity she provided to Kacey and Diaz.
We had bugged Frank J. Delle Donne with Regal Home Inspections to come out for a second time to double check a termite inspection with Terminite. It's a great feeling to know that we have inspectors that are willing to schedule us in even with a last minute request. That type of customer service is what attracts us to use a company often. Thank you Frank for your loyalty and your hard work.
Last but not least, thank you to the sellers "Mr." and "Mrs." Sims. This was the first time I really got to know the other party from them always being present for the showings and inspections. We really appreciate you leaving the house in great conditions for my clients to take over. Most importantly we appreciate your well wishes and blessings to my clients. Working with you was a pleasure. The sellers realtor Jon Loffredo was also very helpful in making sure this all happened as well. Thank you all. The Ten Hoeve Realty Group is grateful to have worked with these amazing people.
Sincerely,
Victoria Harwood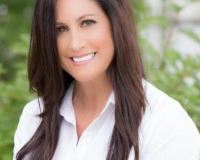 Author:
Mary Cherchio
Phone:
201-519-1303
Dated:
August 17th 2017
Views:
860
About Mary: ...